About me
My story starts at the year 1991. I was a 7years old kid who was in the Holidays with his parents and his brother. No idea if the holiday was good or bad or where we were?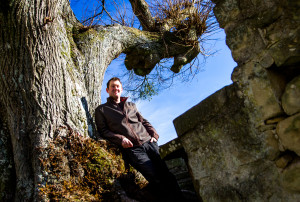 But there is one thing i remember like it was yesterday. Back home we drove by at the Nürburgring and my father drives a round around the Nordschleife with us in a old Ford Escort Caravan. BOOOOM! That moment changes everything!
At the years after that, i do some things. Played football, handball…you know what i mean, just normal teenager things. But the Motorsport was ever there. Stand up i the middle of the night to watch Formula 1 wins from Michael in his Ferrari.
Time goes by but someday the F1 without Michael it was not the same. I looked some other Series and at the end it stoped at the GT Scene.
And finally in 2011 i was back at the Nürburgring. At this point where all started. From there on the Ring is a big part in my life. Especially of course the Nordschleife and the VLN Endurance series or the 24h race, but also the Blancpain GT who races in Monza, Spa24h, and everywhere in europe.
My hometown is round 15min from the Hockenheimring.
But most time of the year i'm at the Nürburgring or across europe at different races as the Blancpain GT at Monza or the 24h race at Spa
Today i'm a freelance Motorsport Photographer a Petrolhead and a life long Motorsport fan. And i love this life on the fast lane.
Thanks Dad for that lap how changes everything

Deutsch:
Meine Geschichte beginnt im Jahr 1991. Ich war 7, und mit meinen Eltern und meinem Bruder im Urlaub. Ich hab keine Ahnung mehr, ob der Urlaub gut oder schlecht war oder wo wir waren?
Aber es gibt eine Sache, an die ich mich erinnere, als wäre es gestern gewesen. Auf dem Heimweg fuhren wir am Nürburgring vorbei und mein Vater fuhr mit uns in einem alten Ford Escort Caravan eine Runde über die Nordschleife. Boooom! Dieser Moment änderte alles!
In den Jahren danach mache ich einige Dinge. Spielte Fußball, Handball … du weisst schon, normales Teenager Zeug. Aber der Motorsport war immer da. Ich stand mitten in der Nacht auf um Michael in seinem Ferrari Siegen zu sehen.
Die Zeit verging, aber ohne Michael war die Formel 1 plötzlich nichtmehr das gleiche. Ich schaute einige andere Serien bis ich am Ende in der GT Szene hängen blieb.
2011 war ich dann schliesslich zurück auf dem Nürburgring. An dem Ort, wo alles begann. Seit diesem Moment ist der Ring ein großer Teil in meinem Leben. Speziell natürlich die Nordschleife die VLN und das 24h Rennen, aber auch die Blancpain GT, die in Monza, Spa und überall in Europa fährt gehören seither zu meinem Leben.
Heute bin ich ein freiberuflicher Motorsport Fotograf ein Petrolhead und ein Lebenslanger Motorsport Fan. Und ich liebe dieses Leben
Danke Papa für diese eine Runde die alles geändert hat